Welcome to FloorBuffers.com
Shop Popular Categories
Who We Are
FloorBuffers.com is proud to bring you the best variety of commercial-grade floor buffers and swing machines at the most competitive prices. Professional floor care demands sturdy, versatile and powerful floor equipment paired with the right brushes, pads, and solutions for each job.
Contact Us
Not sure what you need?
Check out our packages which bundle everything you need to get started. We'll even throw in a few freebies to help you on your way!
Top Rated
Product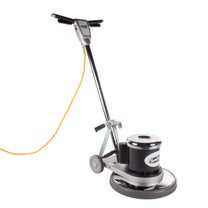 Original price
$874.99
-
Original price
$874.99
This CleanFreak 17-inch floor buffer is a really well-built machine! It can handle all of your professional cleaning needs. This best-selling, mult...
View full details
Original price
$874.99
-
Original price
$874.99